About
Updated on November 16, 2018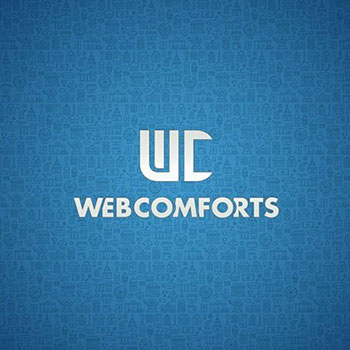 WebComforts took development and designing to a whole new level. We are looking forward to launch a whole new set of web developing and Synergistic designing techniques, which holds extensive range of agile software applications. This is not an easy work but we are going to do that with the help of young, passionate and creative minds we have in our squad.
So if looking for someone to develop and design your modern business site then click on to "WebComforts" a Premium Developing and Designing Company.
Why WebComforts ?
WebComforts can do unthinkable improvements, we are capable of meeting all your requirements and can improve core of your website. Satisfaction of our clients is our top most priority and we assure that with premier standard of creativity, trying to know the actual needs of our clients and coordination at every stage by giving him updates on his project whenever he needs it.
We treats our clients like a family of WebComforts. We give them great respect and value to them regardless of the size of project. We want to ensure satisfaction and success of client without becoming a burden to them. We offer very reasonable packages in all fields of developing and designing, while assuring quality of work.
So if you want to improve your website or planning to create a new one there is no need of anyone else because Webcomfort got everything you are looking for. Our company profile is full of success stories and clients feedback, we are confident and ready to take any challenge. You can acquire our services at any time.